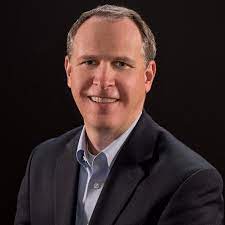 James LaPlaine
Technology Advisor, Board Member, Writer

Mr. LaPlaine has been a Senior Advisor to Brighton Park Capital since July 2021. Mr. LaPlaine currently serves on the board of directors for Hireright, LLC and RocketReach, LLC. From January 2018 to July 2021, Mr. LaPlaine was EVP and Chief Technology Officer of Red Ventures, LLC, a portfolio of digital companies that use online marketplaces to connect consumers and brands, where he was responsible for all technology choices and engineering staff including information technology operations, security, data science, and software development. Mr. LaPlaine continued as a Strategic Advisor to Red Ventures, LLC from July 2021 through September 2022. Before joining Red Ventures, LLC, he held various management and executive-level positions at AOL over a period of sixteen years, including Chief Information Officer & SVP, Technology Operations from August 2011 to August 2017. As CIO and SVP, Mr. LaPlaine was responsible for all data center infrastructure and cloud usage, IT systems, consumer identity systems, and back office platforms. Mr. LaPlaine also served as Executive Director at Technology Business Management Council from November 2014 to November 2019. Mr. LaPlaine holds a degree in Computer Science from State University of New York at Oswego.

I am a member of the Hewlett-Packard Enterprise America's Board of Advisors. I have previously served on the Executive Technical Advisory Board for Intel Corporation and the Amazon Web Services CIO Advisory Council. I am also a member of the Emeritus Board of the Technology Business Management Council.

I am an upstate New York native and hold a computer science degree from the State University of New York at Oswego. I blog about leadership, technology, tapping into a global workforce, and changing culture at  Paradox Pairs.